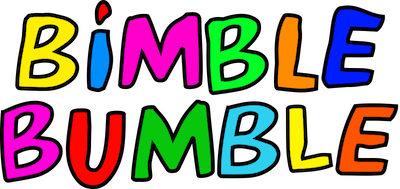 Bimble Bumble is available for iPhone, iPad and iPod touch.
Requires iOS 10 or later.
A FUN GAME OF DISCOVERY FOR YOUNG CHILDREN
Explore the world and outer space with Bimble Bumble.
Drag the pictures into their correct positions and Bimble will tell you all about the new thing you have discovered.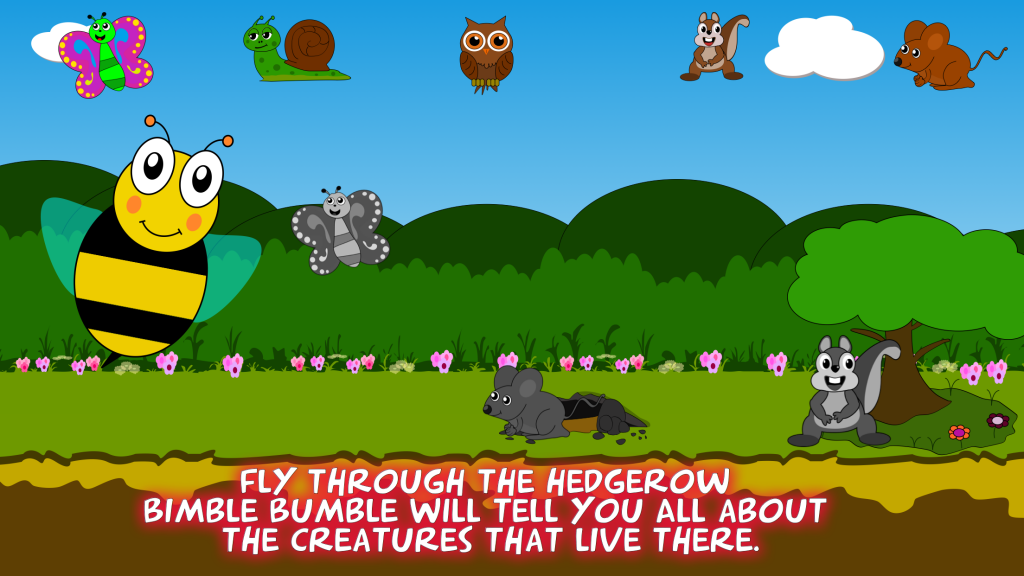 Explore the beautiful countryside or fly across the sunny beach.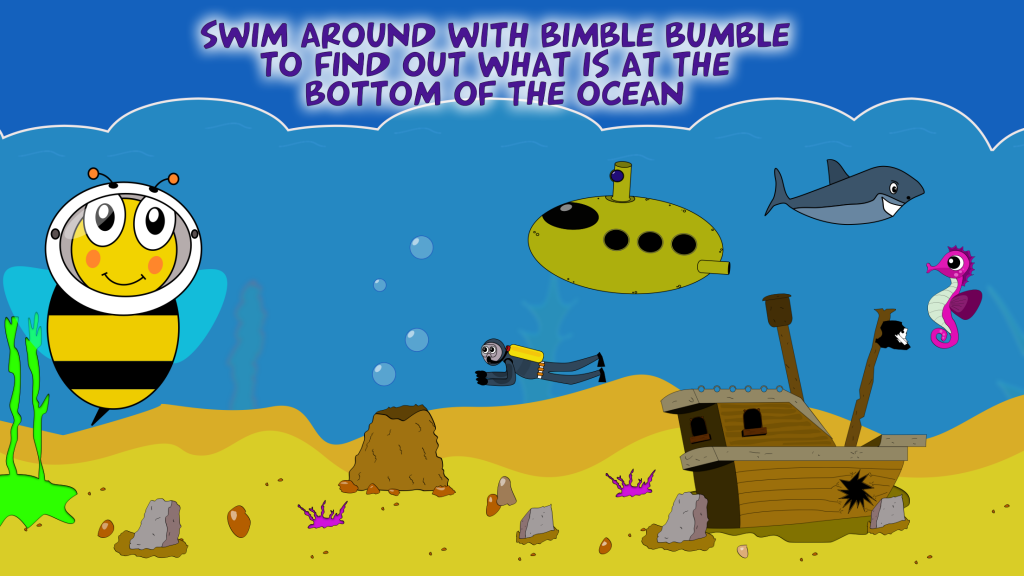 Dive to the bottom of the ocean…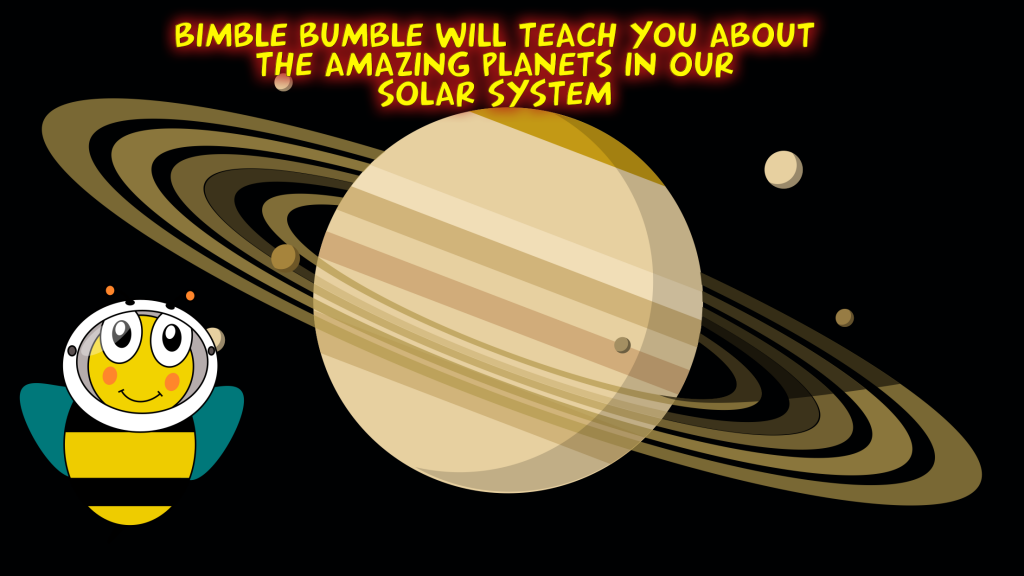 …or fly through our solar system.
Clever Bimble will teach you lots as you fly with him.