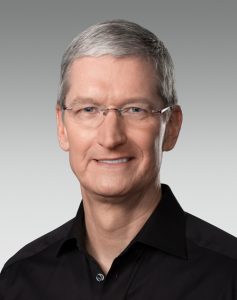 Apple boss Tim Cook sent an email on Wednesday to all of Apple's US employees following Donald Trump's victory in the United States presidential election.
In the email, Cook reminds his employees of Apple's diversity and urges them to reach out colleagues who may be worried following the election result.
He also quotes Dr. Martin Luther King, Jr. "If you can't fly, then run. If you can't run, then walk. If you can't walk, then crawl, but whatever you do you have to keep moving forward."
Read the full email at BuzzFeed.