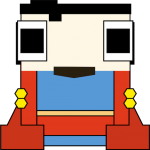 YoloH1 – Version 1.2.0
YoloH1 has received an update to fix a few issues associated with iOS 10.
Almost all levels have been modified to improve playability. Many of the levels are shorter.
In addition, memory usage has been reduced dramatically and the levels now load much faster.
Download YoloH1 free from the AppStore.