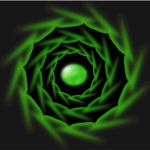 Triangulum Version 1.10 Released
Triangulum version 1.10 has been released to the App Store.
Changes in this version include:
Triangulum now plays natively on iPad.
Hi res graphics on new iPad.
Improved gameplay, enemies are more relentless!
Changed behaviour of the scatter beam weapon.
Enemy cruisers can now blast a spread of missiles.
Squashed several bugs!