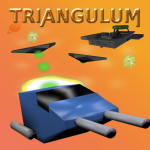 Triangulum Released
Triangulum, the brand new, action packed space shooter for iOS devices is now available for download from the App Store.
Set in the year 2273 you must battle your way back to Earth to warn humanity of an impending attack by an evil, alien race.
Take a look at the Triangulum page for more information.