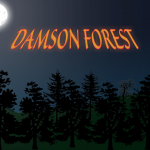 Packwood Version 1.2 Released
August 24, 2013 Lunapip has today announced the release of the latest content update to Packwood.
Packwood is a fun, friendly virtual world for children currently available on iPad.
Version 1.2 features an interactive fireworks show staged at Damson Forest that lets children launch beautiful fireworks into the night sky.
Head over to the Packwood page to find out more.
Privacy Policy
The Packwood privacy policy has been updated. View the latest policy here.