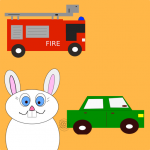 Can You Find Version 1.01 Submitted To Apple
A bug fix for Can You Find has been submitted to Apple for review.
The fix corrects a problem where the background of the main game scene may be black. The updated version should be available soon.
Please check back at the Lunapip blog for follow Lunapip's Twitter feed or Facebook page for updates.