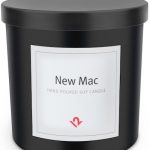 🕯 Experience That "New Mac Smell" All Day, Every Day! 🖥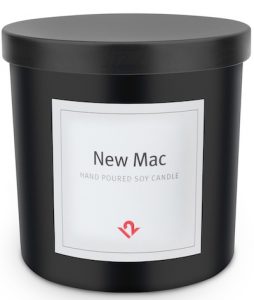 TwelveSouth
It's hard to describe, lasts only for a short time, pleasurable to the nose, and comes with a steep price tag. It's the "New Mac Smell". Not everyone gets it. But for those that do the "New Mac Smell" is one of life's pleasures.
Now you can experience it over and over with the New Mac Candle from TwelveSouth.
The accessory maker has discovered that the distinctive smell can be reproduced  by combining the scene of mint, peach, lavender, mandarin, sage and basil. The candle can be purchased online for $24.
Possible:
Just purchased a Mac and want to relive the smell.
Never going to get a Mac and want to know what the smell is.
Motivation to keep saving for your new Mac.
Maybe even help visualise your new Mac 🌌