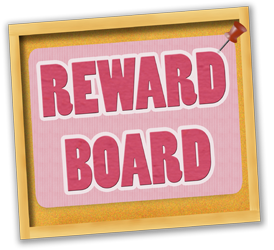 Kids love gadgets, they also love rewards – combine those together and you get "Reward Board" – the best interactive kids digital reward app on iPhone, iPad and iPod touch.
Reward Board is a 21st century take on the traditional reward chart. A fun, interactive way to help children develop good behavior and habits.
These are some of the benefits that Reward Board provides…
Encourages good behavior
Encourages children to complete tasks such as finishing schoolwork
Encourage children to participate with household chores like keeping bedrooms tidy!
Gives children goals to work towards
Encourages decision making – children decide whether to spend their points now or save for better rewards!
Provides a sense of achievement – Children can see their progress on the colorful reward board. Each child gets their own row on the board so they can see who has the most achievements so far!
How Does Reward Board Work?
Children complete tasks that you assign to the app. You can have any number of tasks each worth from 1 to 5 points.
You also setup any number of rewards and specify how many points a child needs to claim the reward.
As each child completes tasks they are awarded points. Children can use their points to claim a reward or keep saving for a better reward.
The app keeps a log of events so you can easily see when tasks were completed or rewards claimed.
Reward Board is a great tool for the modern family.
New In This Version
Reward Board version 3 is a complete rewrite. Everything was started from scratch to include features and requests since the previous version. All programming, images and sounds are new and was a year in the making.
Compatibility
Reward Board requires iOS 6.1 or better for the following devices:
iPhone 3GS (iPhone 4 or better recommended)
iPod Touch 4th Generation or better
iPad 2 (iPad 3 or better recommended)
iPad Mini
Privacy Summary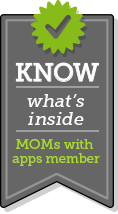 Lunapip understands that the privacy and security of your children is of utmost importance. Please see the Reward Board privacy policy for details about what data the app stores and what happens to that data.
Security
Reward Board also includes the option to set a passcode which must be entered before a task is completed. In addition, the passcode is also used to protect the setup screens of the app and provide a secure parental gate to screens that may display links that take the user outside of the app itself. (Passcode is available in version 3.2 and above).